All artwork on this page are original paintings by Channy Chhoeun. Available to view by appointment in his studio or at other Siem Reap art spaces.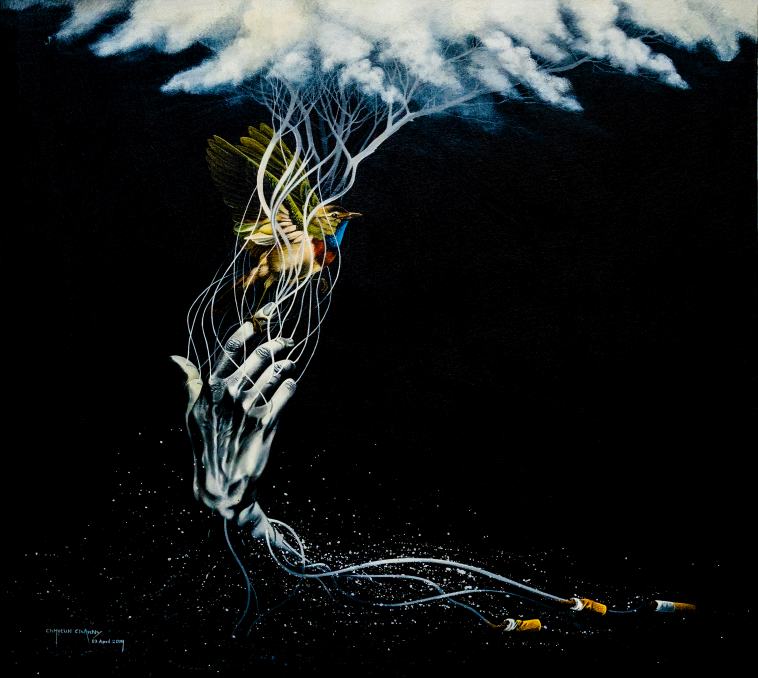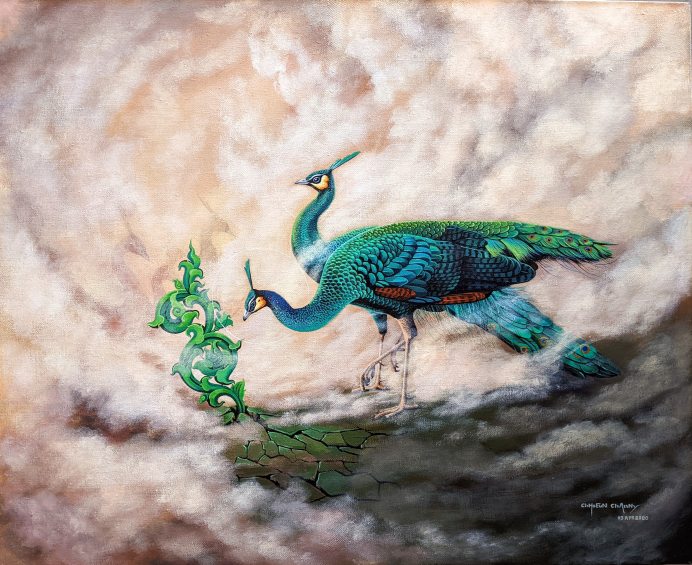 NEW ITEM FROM PRIVATE COLLECTION
"A Life of Hope"
Acrylic on canvas – 69cm x 57cm – 2020
$4,200
Good and bad things happen. Problems cause people to lose faith in others and lose their self-confidence. Mental health is important. I used to be so depressed that I did not want to go out, did not want to talk to anyone, even to my parents to tell them about my feeling. I was afraid of them being annoyed, afraid of them blaming me. By keeping my feeling concealed, I became more and more distant from the people around me. I painted "A Life of Hope" to remind myself every time I look at it that I need to pick myself up, always stay hopeful and to pursue my dreams.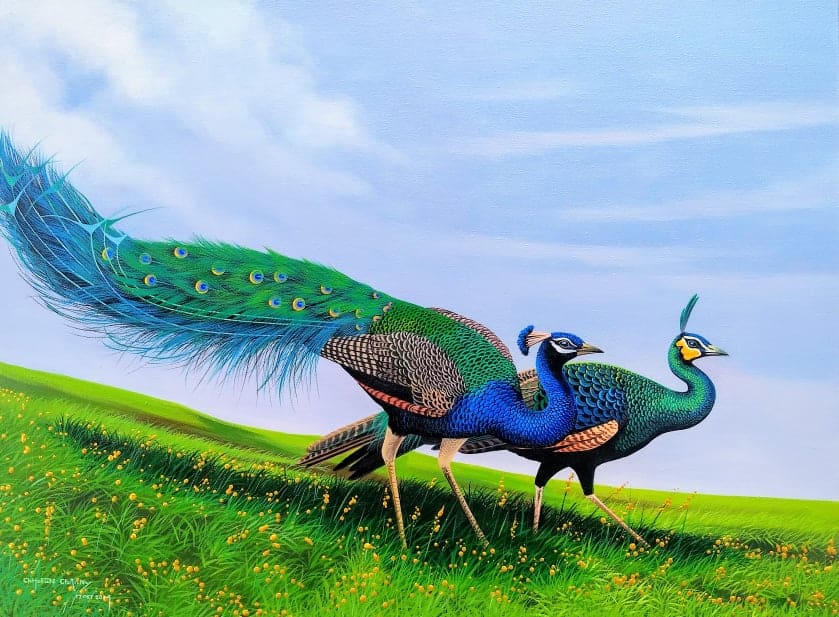 Infinite Possibilities*
Acrylic on canvas
60cm x 80cm
2018
$2,300
(*All proceeds donated to Phare Ponleu Selpak school)