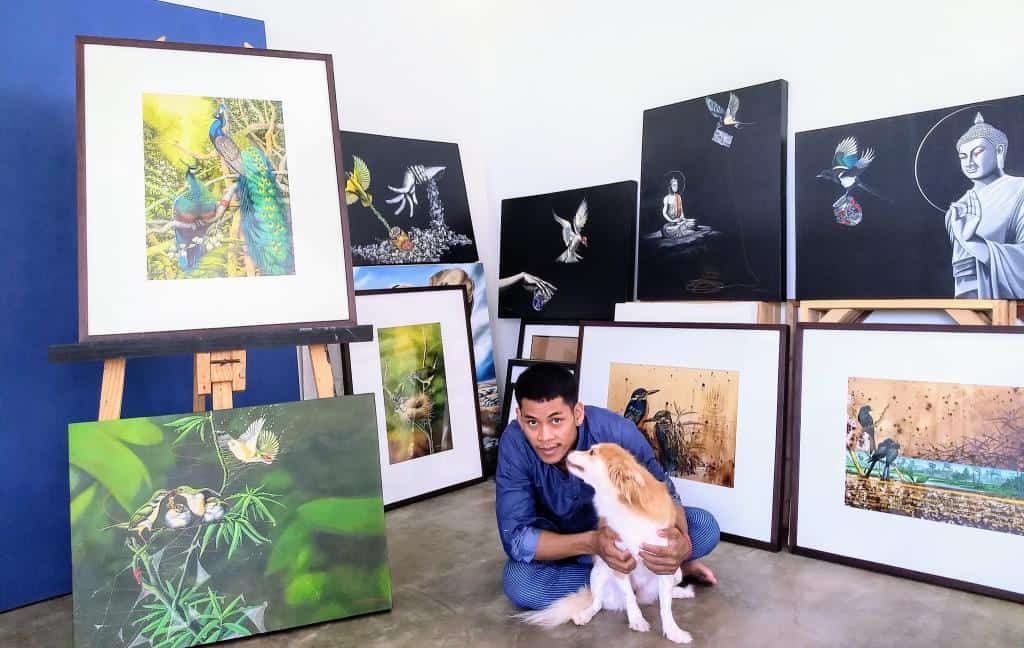 Channy was born in 1988 in the Battambang province of Cambodia. His passion for arts started from his childhood, when he would draw in the dirt with sticks and draw pictures in his school books.
"Channy's paintings are beautiful at one glance but as you look at them longer, you will understand the numerous messages they are conveying,"
– NOU SARY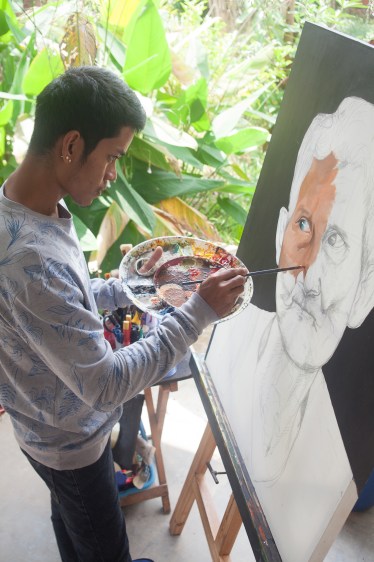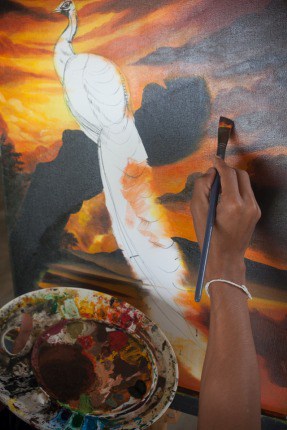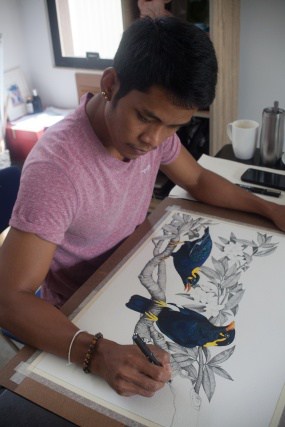 Channy Chhoeun Art Studio
Channy works out of his home studio in Siem Reap, Cambodia. The studio is located in the peaceful neighborhood adjacent 12th century Angkorean temple Wat Athvea. Studio visits can be arranged by appointment to learn more about Channy's story, see work-in-progress and shop his completed art.